December Challenge
This December we want to challenge you to do a service project. It could be surprising a friend with a cup of peppermint hot chocolate, making a donation to a nonprofit organization, or anything in between. You're only limited by your imagination. Please join us in making this Christmas season a time of service to others. Tag us #bettertogetherwhbc
Christmas 2018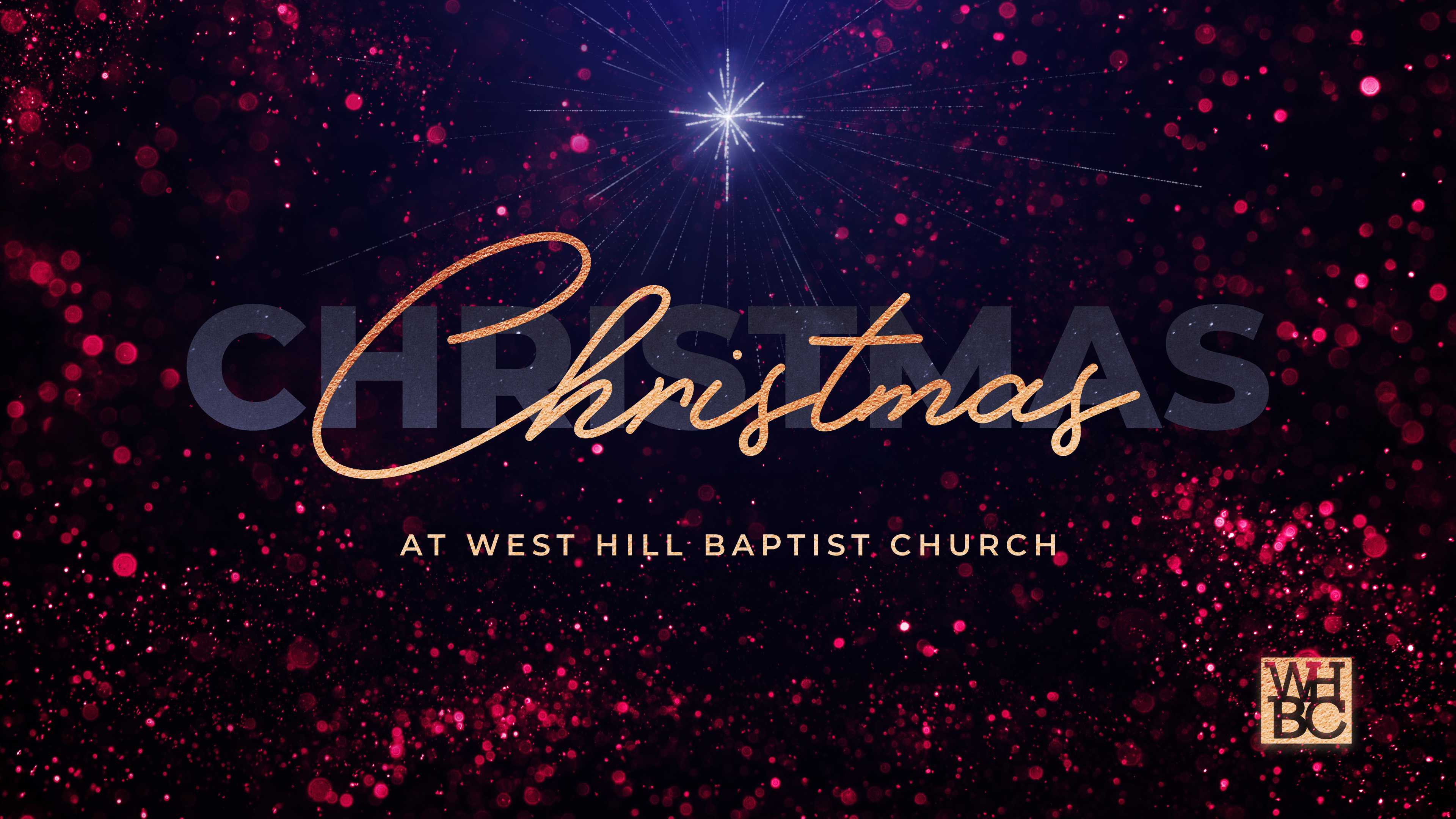 December 16th - One 10:00am service
December 22nd - Night Of Christmas - 6:00pm
December 23rd - One 10:00am service
December 24th - Christmas Eve Service - 6:00pm
December 26th - No midweek services
December 30th - One 10:00am service
Advent Guides
Advent is a season observed in many Christian churches as a time of expectant waiting and preparation for the celebration of the Nativity of Jesus at Christmas, as well as the return of Jesus at the second coming. These four weeks prior to Christmas are an opportunity to lay our lives before God in repentance to receive His forgiveness and cleansing. If you would like an Advent guide, please visit the kiosk in the hall.
Caleb's Kin
The Caleb's Kin Annual Christmas Program & Gift Exchange (bring a $5-$10 gift) is December 20th at 10 am in the FLC. It will be catered by Village Catering, and the cost is $10. You can sign up here.
Serve
There are many areas that currently need volunteers.
* Hill Kids Boys Small Group Leaders, Wednesday nights
* Kindergarten helper, Sundays, 11am
* Pre-K teacher, Sundays, 11am
* Hill Kids substitute teachers and helpers, Sundays 9:30 & 11:00
* Nursery workers Sundays 9:30& 11:00
Please head here for a list all ministries and get involved!
Baptism
If you are interested in being baptized, you can sign up here.
Bulletin Email List
If you would like to receive our weekly bulletin emailed to you on Saturday mornings, please give us your information below. it contains the same information as the paper bulletins handed out on Sundays, including the prayer list.
Online Giving
West Hill has been blessed to have so many in its family who give tithes and offerings, and we are truly grateful for your faithfulness and generosity. Your giving allows us to minister to people not only here in Wooster, but also world-wide. And now, you can give online! It is quick, easy and secure. While you're giving, please help us out by clicking the "Cover Processing Fees" box. If you miss a Sunday or forgot your check book, but still want to give, visit here or the kiosk to check it out!
Prayer & Fasting Ministry
1st. Tuesday of every month. For more information and to sign up, visit mywhbc.com.
2019 Ladies' Retreat
February 22nd-23rd. For more information or to sign up, head here .