Nursery Project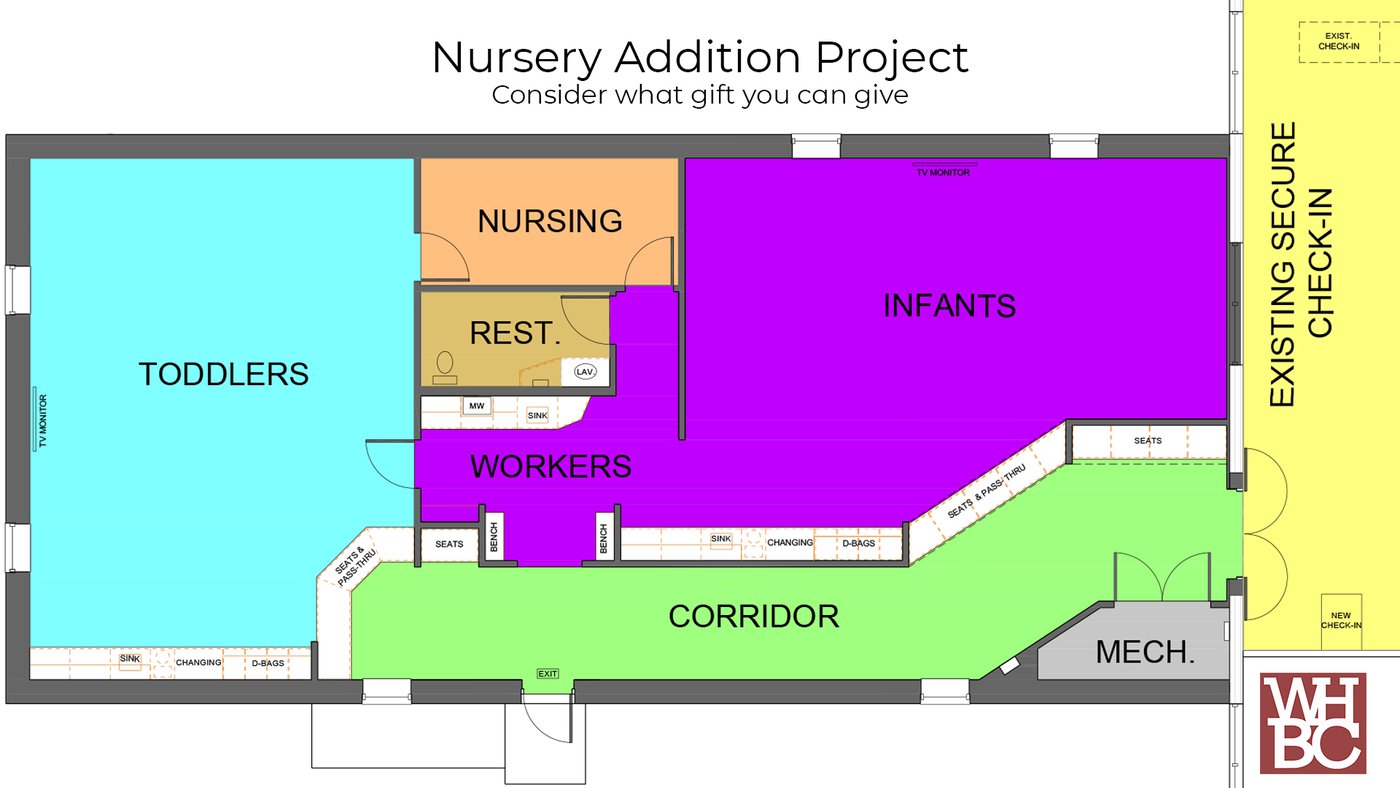 Construction for the new Nursery has begun! Don't forget, you can give a special gift toward this project in the offering, online at mywhbc.com, or through the church office to get us closer to the goal of $125,000! You can find out more information here.
Serve
There is no way that West Hill could exist without volunteers . Most of the positions are very easy to serve in but critically important. There are many areas in need of volunteers. We're certain there is a place for you! Please head here for a list all ministries and get involved!
Bulletin Email List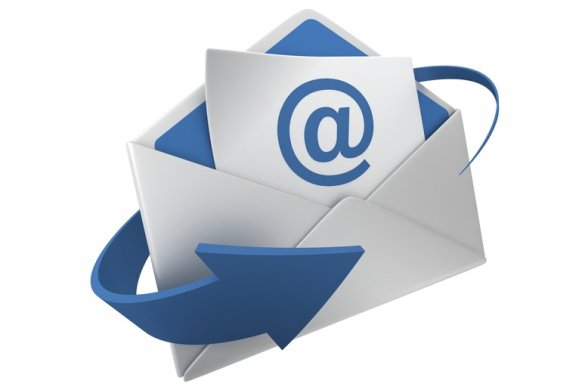 If you would like to receive our weekly bulletin emailed to you on Saturday mornings, please give us your information below. It contains the same information as the paper bulletins handed out on Sundays, including the prayer list.
Online Giving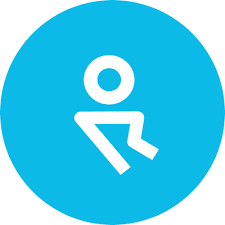 West Hill has been blessed to have so many in its family who give tithes and offerings, and we are truly grateful for your faithfulness and generosity. Your giving allows us to minister to people not only here in Wooster, but also world-wide. And now, you can give online! It is quick, easy and secure.
We've recently made the switch to a new giving platform to help save on fees associated with digital giving so that we can be better stewards of your gifts. What this means is that from now on, West Hill will always receive 100% of your generous gifts.
You can give at mywhbc.com.
Prayer & Fasting Ministry

1st. Tuesday of every month. For more information and to sign up, visit mywhbc.com.
Advent Guide
Stop by The Hub to get our Advent reading plan for the weeks leading up to Christmas.
Ladies' Retreat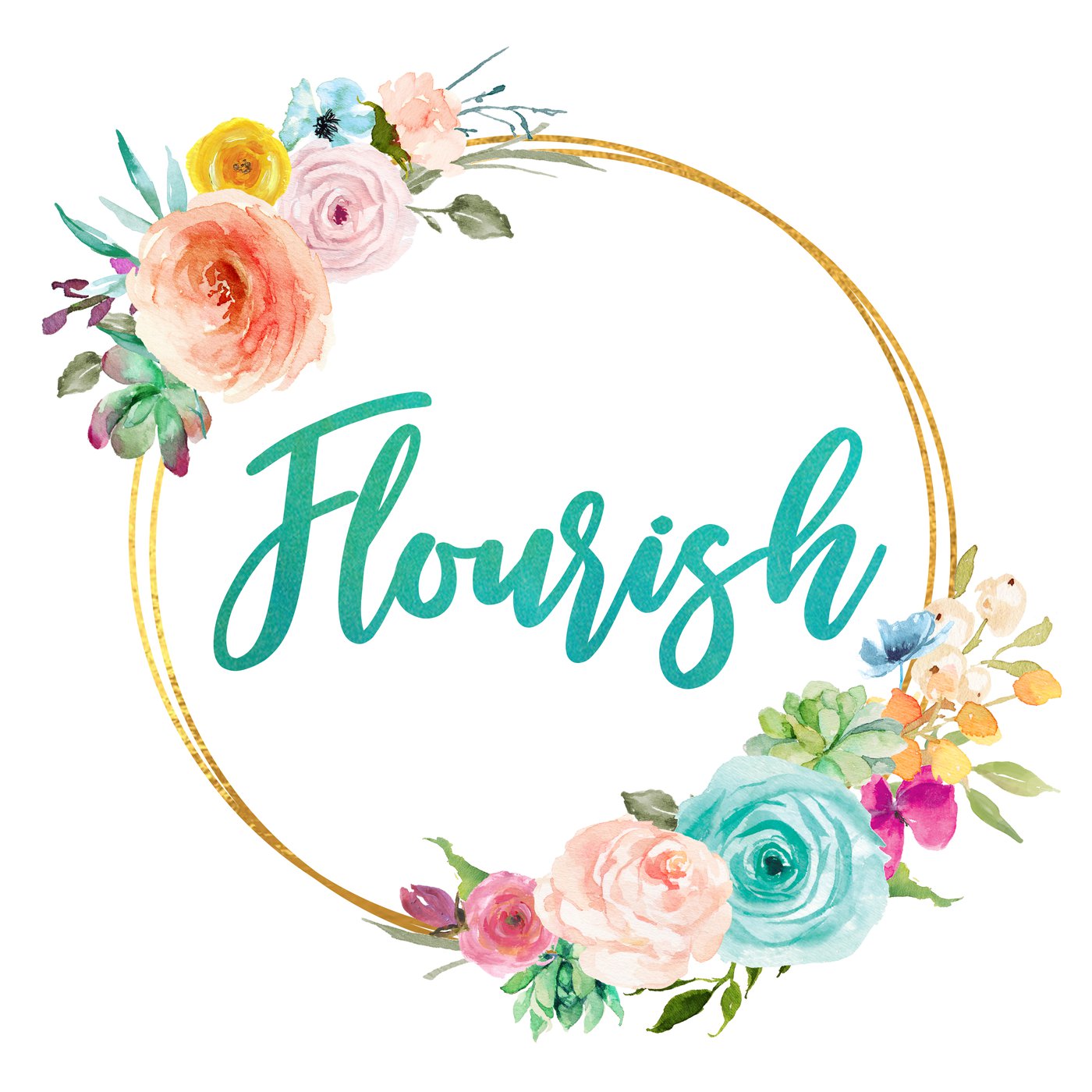 February 28th-29th. Early Bird Registration has ended. You can register and get more information here.
WHBC Christmas Projects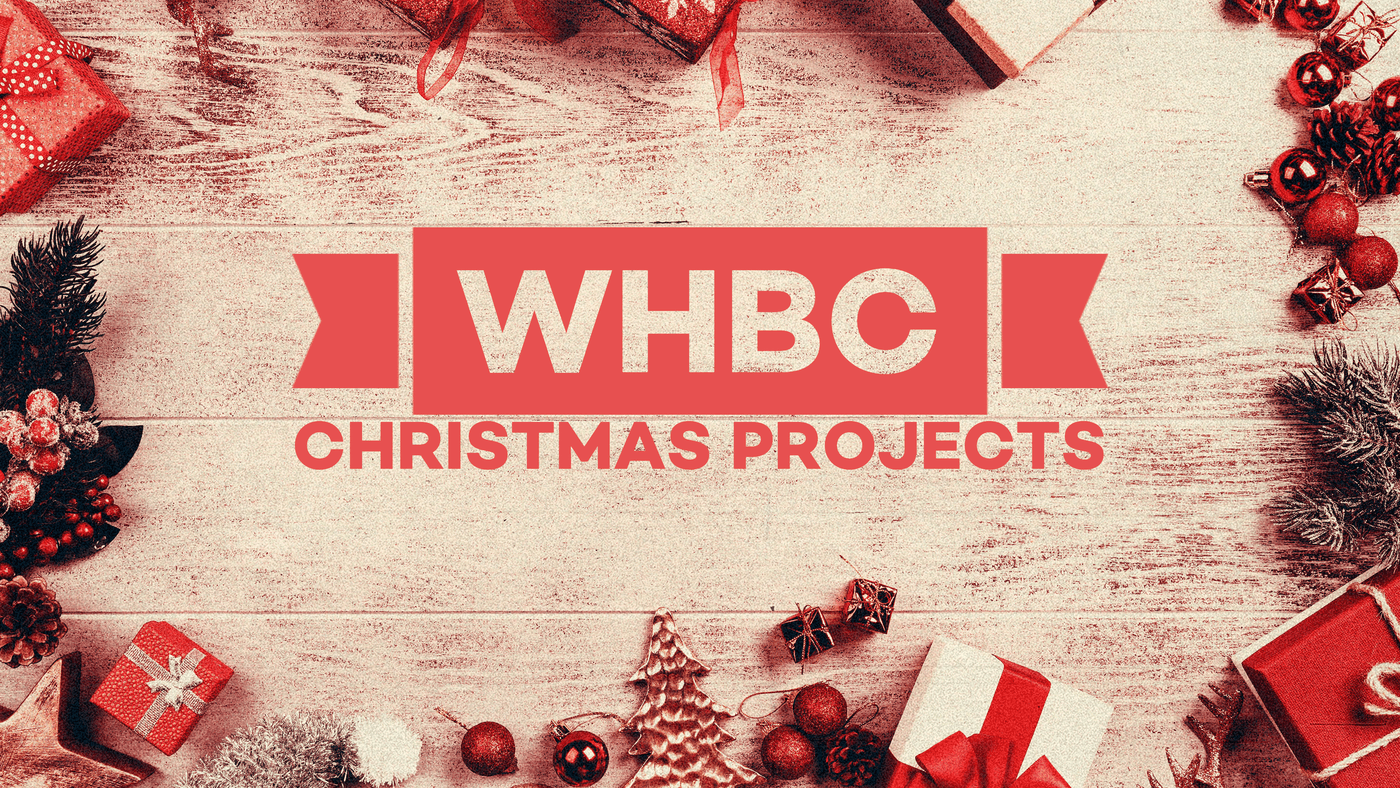 There are two ways to participate: People To People Gift Cards or Mountain Vision Gifts to take to Kentucky. Stop by the The Hub. NOTE: Mountain Vision gifts must be returned by 12/1.
Our Daily Bread
The December-February Our Daily Bread is now available in the church library. The church library's hours for December are Sunday: 9:15-10am & 11-11:30am Monday: 10am-12pm.
Fostering Together
Fostering Together is a community at West Hill Baptist Church that is supporting, serving, and equipping families to care for children in the foster care system. To find out more and/or how you can get involved in helping these families, visit The Hub.
Hill Kids/Children's Church
Throughout December, Nursery - 3 year olds will be in their regular classes, Pre-K - 2nd Grade will be in the Wingate Chapel, and 3rd - 5th Grade will be in the sanctuary with their parents.
2020 Offering Envelopes
If you have an offering number, you can pick up your 2020 offering envelopes at The Hub.
Caleb's Kin
Thursday, December 5th. Leaving the church at 9am. Christmas caroling and gift delivery to nursing homes. Cost is lunch out at The Barn. Sign up at The Hub.
Caleb's Kin
Thursday, December 19th. Annual Christmas Dinner, program, and gift exchange. John Schmid will be performing. Cost is $12/person. Sign up at The Hub.
Elevate Weekend
January 18-19. A retreat weekend for middle and high school students. Cost is $25. For more information and/or to signup, go to The Hub or mywhbc.com.