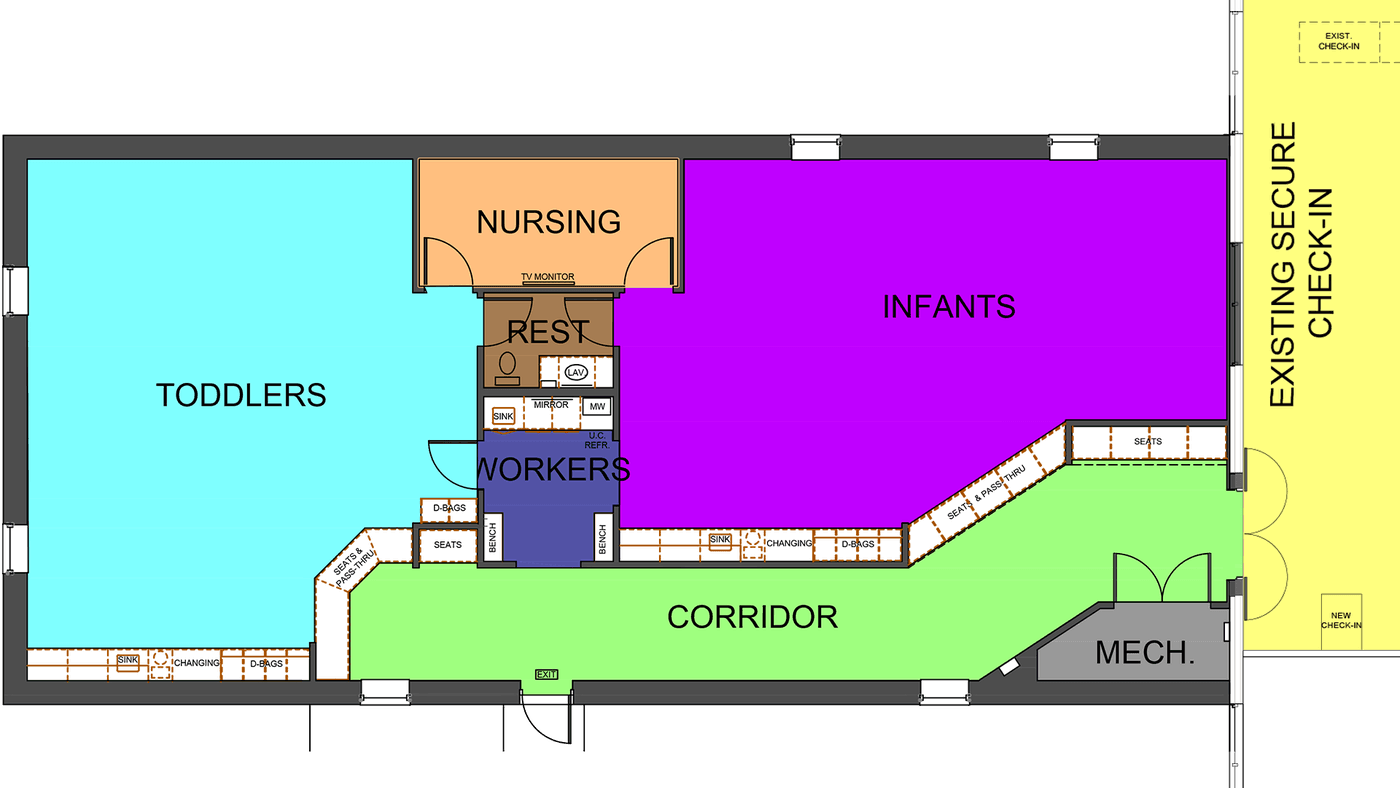 Nursery Project
Our current nursery (which is for newborns to 12 months) is way down on the south side of our facilities and the rest of our children's ministries take place on the north end of the building.
And we want to remedy some of the challenges that this presents.
We hope, with your financial support, to build a new nursery facility on the north end of our facilities that is attached to our current children's ministry check-in area.
This will help our families, provide better security for our children, and make a more positive visitor experience.
The cost of this project is estimated at $375,000.00.
Based on how much we have saved and set aside for this specific project and keeping in mind that we will never go into debt, we only need to raise $125,000.00 to fully fund the estimated quote.
We don't ask for money for special projects like this very often at West Hill, and we will not pressure you to give, instead, we will trust God to lead you to give as He desires you to give.
For giving, you can designate "Nursery Project" on your offering envelope, online via MyWHBC.com or through the church office.
Give to this project: